ARTISTIC DIRECTOR & CHOREOGRAPHER: ALEXANDER WHITLEY
CREATIVE TECHNOLOGIST/DEVELOPER: LUCA BIADA (F E N Y C E)
PRODUCER FOR AWDC: DONNA MEIERDIERCKS
ADVISORY DIRECTOR: SHEHANI FERNANDO (The Guardian)
MUSIC: DANIEL WOHL
DANCERS: TIA HOCKEY, CAITLIN TAYLOR, VICTORIA ROBERTS, HANNAH EKHOLM, DAVID LEDGER, MICHAEL MARQUEZ, LEON POULTON
INTRODUCTION: JIM AL-KHALILI
FUTURE INSTALLATION DATES TO BE ANNOUNCED. FIND OUT MORE AT HTC VIVE ARTS >

Earth and everything it contains, including your human body, is made from material born in the heart of a star.

Celestial Motion II transports you and a friend to an alternate universe where you are joined by a virtual cast of world-class dancers on a breathtaking journey towards the sun. Using HTC Vive motion tracking technology to playfully recreate your body, this thrilling experience immerses you in a stunning visual environment inspired by the dynamic world of solar physics.
*With a special introduction by celebrated scientist and broadcaster Jim Al-Khalili.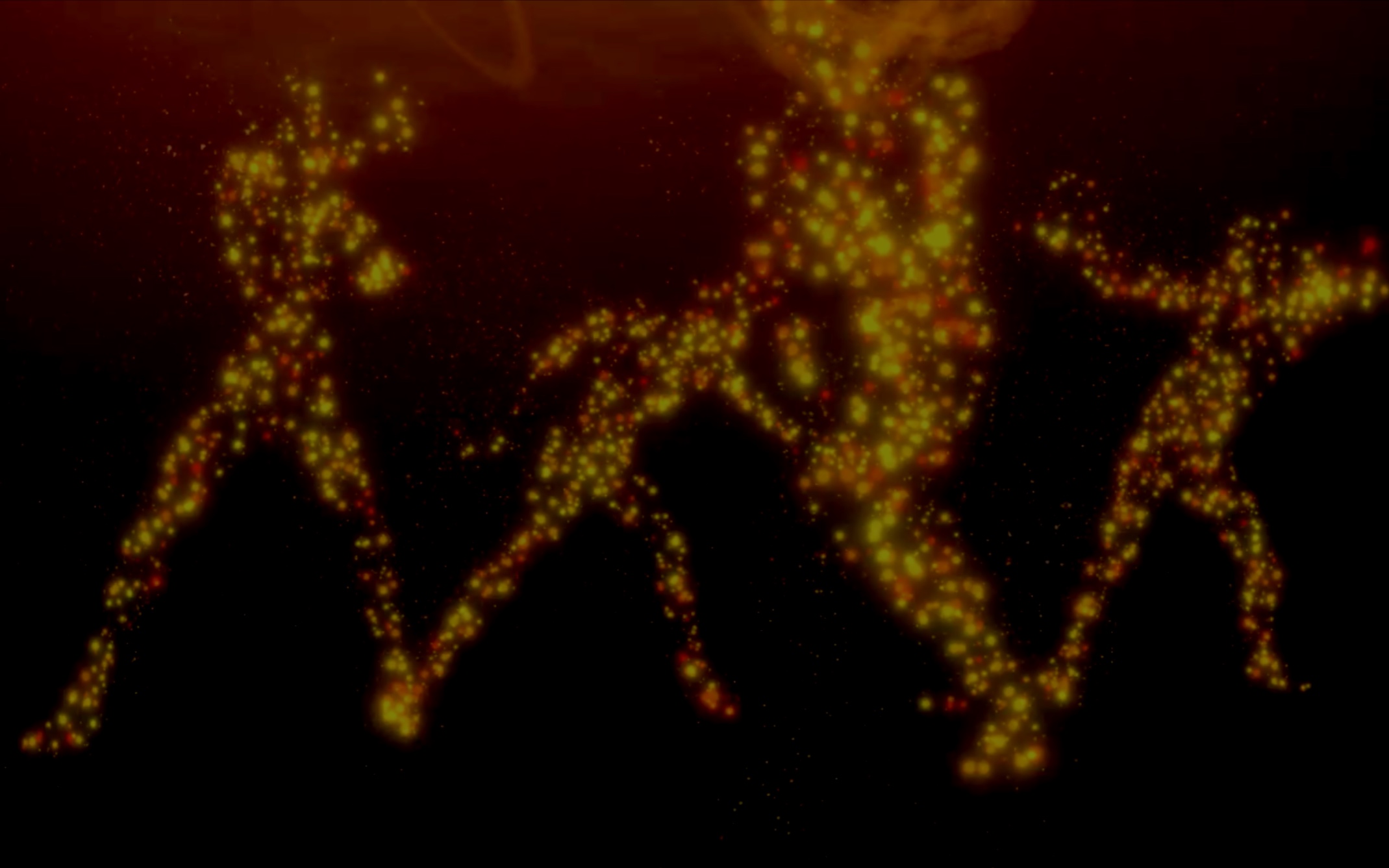 "Celestial Motion II is a big step forward in my exploration of the movement capabilities of virtual reality. As a choreographer I'm fascinated by tools that are becoming available through VR to visualize human movement in previously unimagined ways. HTC Vive's technology has enabled us to draw users closer in to the world of dance than ever before, providing a richly embodied experience and showing how this powerful platform is opening up fascinating possibilities for the art form. I'm also really excited about this being a social experience where two people can explore the virtual world together, which I hope will provoke more conversation about how we navigate experiences and relate to one another through movement." Alexander Whitley
Produced by The Guardian and adapted for Vive by Alexander Whitley Dance Company and Fenyce, with support from HTC Vive and Arts Council England. Based on 8 Minutes by Alexander Whitley Dance Company, an original commission by Sadler's Wells. This project was supported by the StartEast Grant Programme, funded by the European Regional Development Fund and the Arts Council England Creative Local Growth Programme.